Busting the myth - The TMJ Wilkes classification explained
Webinar
AEST - Australian Eastern Standard Time (UTC+10)
THIS EVENT HAS CONCLUDED
From: 7:30 PM Tuesday, 14 June, 2022 (AEST)
To: 8:30 PM Tuesday, 14 June, 2022 (AEST)
TOTAL CPD AVAILABLE FOR THIS EVENT: 1 HOURS
1 CPD HOURS
This event includes information on the following topics:
The intended audience for this event includes:
Hear Dr Samuel Kim discuss the options for calssifying TMJ disease and then eplain the most common calssifiaction - the Wilkes Classification.
Dr Kim is one of Autralias leading TMJ surgeons and the one fo the founders of TMJ Clinics Australia
More info
BOH (DentSci), Grad.Dip.Dent (Griffith), MB BS (NSW), MMed (Syd), FRACDS (OMS)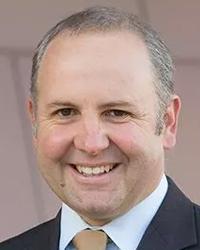 More info
BDS (Syd), MB BS (Syd), FACOMS
Dr Hyam is an Oral and Maxillofacial Surgeon who lives and works in Canberra, Australia. Dr Hyam received his Medical and Dental degrees from the University of Sydney, and trained in Sydney, Canber...
CONCLUDED
Full Program
AUD 0.00
Including 10% GST