WEBINAR - 2:00 PM to 2:45 PM AEST
Webinar
- (UTC)
THIS EVENT HAS CONCLUDED
From: 2:00 PM Wednesday, 29 April, 2020 ()
To: 2:45 PM Wednesday, 29 April, 2020 ()
TOTAL CPD AVAILABLE FOR THIS EVENT: 0.5 HOURS
0.5 CPD HOURS
The intended audience for this event includes:
This webinar will look at the clinical management of various restorative cases and discuss the clinical strategies to optimise long term restorative success.
Topics to be covered include:
Selecting the appropriate restorative material.
Tooth surface preparation and adhesive bonding.
Finishing and polishing restorations.
Ongoing restoration care and maintenance.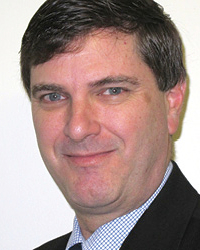 More info
BDSc (Qld), FICD, FADI, FRACDS, FPFA
Prof Meyers is currently in general dental practice in Brisbane, Australia and has honorary professorial positions with The University of Queensland School of Dentistry, and James Cook University S...
THIS RATE APPLIES TO: Dentists, Dental Hygienists, Dental Therapists, Oral Health Therapists, Others
PLACES REMAINING: 280
CONCLUDED
Full Program
AUD 0.00
Including 0% GST