Sydney, AUSTRALIA
THIS EVENT HAS CONCLUDED
From: 9:00 AM Monday, 12 August, 2019
Registration opens at 8:30 AM
To: 5:00 PM Monday, 12 August, 2019
TOTAL CPD AVAILABLE FOR THIS EVENT: 6 HOURS
6 CPD HOURS
This event includes information on the following topics:
The intended audience for this event includes:
This hands-on workshop will consist of two separate components:
Part 1: Socket and ridge preservation are some of the easiest ways of hard-tissue preservation and augmentation in future implant sites. If the scientific knowledge of how extraction sockets heal is properly applied to our daily work, patients and dentists will benefit in several ways. During this presentation the following questions will be answered: When should we place immediate implants and when shouldn't we? Curettage of sockets - yes or no? How do we disinfect the extraction socket? Should a membrane be used or a graft only? How can we close the socket after filling it? By means of clinical cases, supported by scientific data, concepts for practitioners are presented on how to handle extraction sockets on a daily and standardised basis. In the hands-on component, the different techniques will be demonstrated and practised on pig jaws.
Part 2: The key to predictable success in soft-tissue procedures is primary wound healing. Although the natural wound healing potential is high in the oral cavity, there are several ways to enhance soft-tissue healing. What does the perfect vertical incision look like? Can soft-tissue adaption be optimised? The perfect knot should be reproducible anywhere in the mouth, with any suture material and for any soft-tissue procedure, be it a crestal incision for implant placement or the positioning of a connective tissue graft for recession coverage. This course will demonstrate advanced suturing techniques for predictable primary soft tissue healing in the oral cavity.
This course is designed for practitioners with an interest in expanding their treatment options for socket preservation and advanced suturing techniques.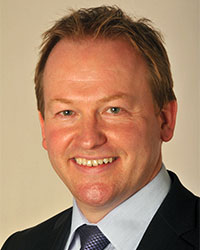 More info
DDS, Odont Dr. (PhD), Associate Professor
Priv Doz Dr. Dietmar Weng graduated from the University of Marburg, Germany, in 1993, and spent the subsequent 3 years as Assistant Professor at the University of Freiburg, Germany, Department of P...
THIS RATE APPLIES TO: Dentists, Students
PLACES REMAINING: 7
CONCLUDED
Full Program
AUD 995.00
Including 10% GST
Early Bird Discount
Less AUD 100.00
Expired