Want to learn how to perform painless scaling & optimise your ergonomics?
Brisbane, AUSTRALIA
THIS EVENT HAS CONCLUDED
From: 9:00 AM Saturday, 27 November, 2021
To: 1:00 PM Saturday, 27 November, 2021
TOTAL CPD AVAILABLE FOR THIS EVENT: 3.5 HOURS
3.5 CPD HOURS
This event includes information on the following topics:
The intended audience for this event includes:
This intensive hands-on workshop will present a strategic approach to how PIEZON® instrumentation can be integrated into clinical protocols for biofilm management and calculus removal during preventative and periodontal maintenance. You'll understand how positioning and ergonomics for ultrasonic use will reduce discomfort for both the patient and you.
Learn how to enhance your treatment protocols for stress free, safer and more time efficient appointments using real case studies and the use of a special PIEZON® training tool on models. The programme will present concepts to eliminate hand fatigue, how to perfect your PIEZON® technique, how to make the best instrument decisions and how to save on costs.
LEARNING OBJECTIVES:
The role of calculus and the different options available for removing hard deposits
Understanding the types of power scalers available, their modes of action and considerations in selecting a power scaler
Examine the clinical evidence supporting ultrasonic instrumentation
The integration of ultrasonic instrumentation into clinical protocols
Understand how to reduce muscle stress and pain through correct ultrasonic use
Be able to determine the clinically appropriate tips for use in individual cases and the sequence they should be used
Implementation techniques, especially in the area of enhancing patient comfort.
BONUS: Each participant will receive a FREE PIEZON® Training Tool valued at $29.99 to practice your technique at home!
Cancellation policy: https://professional.airflowdentalspa.com.au/sda-cancellation-policy/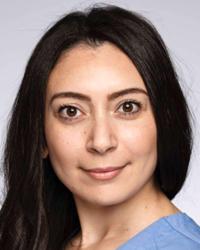 More info
BDS (Otago), DClinDent (Perio) (Syd), FRACDS, MRACDS (Perio)
Dr Marina Kamel is a specialist periodontist based in Brisbane, Australia. She completed her Bachelor of Dental Surgery with Distinction from the University of Otago, New Zealand in 2012. Thereafte...
CONCLUDED
Single registration
THIS RATE APPLIES TO: Dentists, Dental Hygienists, Dental Therapists, Oral Health Therapists
PLACES REMAINING: 5
CONCLUDED
Full Program
AUD 300.00
Including 10% GST