RESTORATIVE DENTISTRY MASTERCLASS
Brisbane, AUSTRALIA
THIS EVENT HAS CONCLUDED
From: 8:00 AM Saturday, 29 May, 2021
Registration opens at 8:00 AM
To: 12:00 PM Saturday, 29 May, 2021
TOTAL CPD AVAILABLE FOR THIS EVENT: 4 HOURS
4 CPD HOURS
This event includes information on the following topics:
The intended audience for this event includes:
Contemporary restorative dentistry relies on developing the best possible adhesive interface between the tooth structure and the restoration. Key to this
is creating the ideal tooth surface to ensure optimal mechanical and chemical bonding when using adhesive restorative materials. Clinicians frequently
use a range of etchants, conditioners, primers and bonding agents in the adhesive process, but they may not achieve ideal results if the tooth surface
has not been effectively cleaned prior to the surface preparation. This hands-on workshop will look at the use of Guided Biofilm Therapy to create more
predictable tooth surface preparation for preventive and restorative procedures. Along with a range of excercises including surface sealing and posterior
restorative techniques, utilising a range of restroative materials.
Topics to be covered include:
Understanding the concepts of Clean, Protect, Restore and Maintain
Predictable tooth surface cleaning and protecting exposed root surfaces
Optimising AIRFLOW® powders to various restorative procedures
Optimising adhesive interfaces and increasing longevity of restorations
Managing subgingival restorations and gingival inflammation
Patient friendly procedures – making it easier for the young, old, and anxious patients
Complete different types of restorations using a range of restorative
materials and techniques
Cancellation policy: https://professional.airflowdentalspa.com.au/sda-cancellation-policy/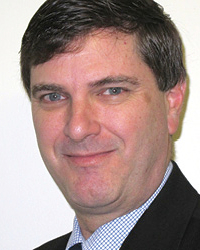 More info
BDSc (Qld), FICD, FADI, FRACDS, FPFA
Prof Meyers is currently in general dental practice in Brisbane, Australia and has honorary professorial positions with The University of Queensland School of Dentistry, and James Cook University S...
CONCLUDED
Single registration
THIS RATE APPLIES TO: Dentists, Dental Hygienists, Dental Therapists, Oral Health Therapists, Others
PLACES REMAINING: 8
CONCLUDED
Full Program
AUD 380.00
Including 10% GST