Register Now
Melbourne, AUSTRALIA
From: 9:00 AM Saturday, 13 March, 2021
Registration opens at 8:30 AM
To: 5:00 PM Saturday, 13 March, 2021
TOTAL CPD AVAILABLE FOR THIS EVENT: 6 HOURS
The intended audience for this event includes:
THIS EVENT WAS POSTPONED DUE TO THE CLOSURE OF THE VIC/NSW BORDER
---
Dr Fadi Yassmin is one of Australia's leading cosmetic dentists and a core part of his practice is full mouth rehabilitations and porcelain veneers. In this one day program, he will walk participants through the different scenarios from the single veneer to complex full mouth restorations and detail the process of diagnosis, treatment planning, material choice, patient management, laboratory procedures and clinical techniques, both direct and indirect. As an experienced clinician, Dr Yassmin will guide you in managing these restorations and how the right team is the key for managing complex cases. With the advent of digital dentistry and myriad choice in software and digital technologies now available, this program will equally help you with case and technology selection and how to decide between digital and analogue workflows.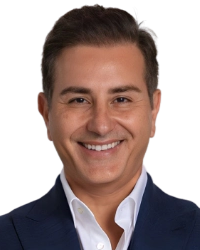 More info
BDS (Syd), MSc Ae Dent (Kings College), MFGDP (UK)
Dr Yassmin graduated from Sydney University in 1993, his immediate interest in orthodontics and early interceptive orthopeadics in children paved the way for his passion in multidisciplinary treatm...
Cancellation Policy
Full refund up to 30 days before course date.
No refund within 30 days of course date.
THIS RATE APPLIES TO: Dentists
Register Now
Full Program
AUD 660.00
Including 10% GST
Early Bird Discount
Less AUD 220.00
Expired