How to create excellence with speed and precision
Melbourne, AUSTRALIA
THIS EVENT HAS CONCLUDED
From: 5:00 PM Monday, 6 February, 2023
To: 7:00 PM Monday, 6 February, 2023
This event includes information on the following topics:
The intended audience for this event includes:
By means of a step-by-step presentation of complex real cases, in his conference tour MDT Alessandro Cucchiaro will provide an insight into the latest state-of-the-art Zirkonzahn's devices and approaches for a smooth, individual workflow, from digital patient analysis to the final restoration. During the conference, participants will be introduced to new modern solutions for acquiring a photo-realistic 3D digitisation of the oral situation and obtaining specific jaw movements for a patient-oriented adjustment of the articulator. In his lecture, Alessandro will also illustrate the potentials of zirconia reconstructions and the benefits practices and dental laboratories can get with 3D printing. An overview of the latest innovations concerning implant prosthetic components will also be outlined.
For more information and registration, do not hesitate to contact me:
Valentina Sacco
Zirkonzahn Headquarters
+39 0474 066 663
Valentina.Sacco@zirkonzahn.com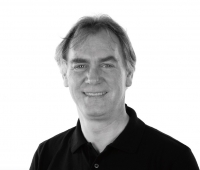 More info
Master Dental Technician
General Manager of Zirkonzahn USA, Atlanta, USAResponsible person for all education programs and master courses.Developer of innovative workfl ows through CAD/CAM technology acquisitionand integrat...
PLACES REMAINING: 30
CONCLUDED
Full Program
AUD 0.00
Including 10% GST